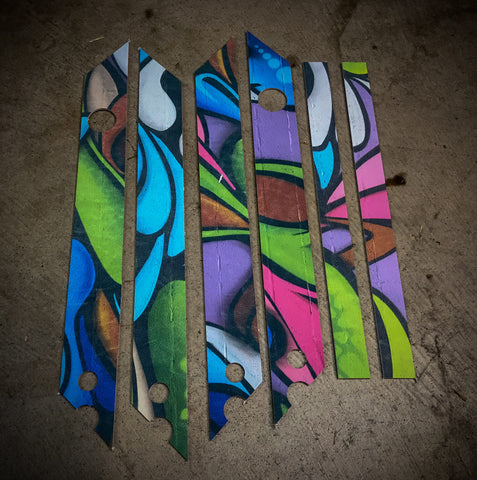 Graffiti Rail Guards
$ 45.00
Brand EIGHT2TEN
Want to have that fresh rattle can look that screams vibrant colors from a back alley? look no further than these hot Graffiti Rail guards for your Onewheel! From poppin pinks to the shades of green this patter is so detailed you can even see the brink wall in the pattern.
Product comes with:
Full coverage double sided tape
Everything you need to stick to your board
Note: Pint Rail guards may have a bow in them when you receive them.  Simply just bend them straight and don't be afraid to hurt them.  Trust me you won't break them.  
 Application:  Please, Please clean the entire rail off with rubbing alcohol prior to application.  Pay extra attention around the hub motor bolts as there could be some residue from the manufacture.  DO NOT APPLY HEAT!!!!   If you have issues please contact me through the contact me page.